Do you live in Noblesville, Indiana, or near there and have an old mattress that you no longer need? When you decide it's time to get rid of that old mattress you have a few options for getting rid of it.
The first thing you need to consider is, "Can or would someone else want to use this mattress?" If there are any excessive stains from bodily fluids (blood, urine, feces, or even sweat), the mattress should be bagged and disposed of.
How to Get Rid of a Good Mattress
If yes, you may be able to give the mattress away online – Using websites like Facebook Marketplace, Craigslist, and NextDoor, you may be able to quickly get rid of an old mattress that is clean and in good shape. In Indiana, many donation centers will not accept old mattresses, regardless of their age or quality, because they are not able to sell them. But individuals are able to sell or gift their own mattresses to other individuals.
Getting rid of your mattress online will require taking a few photos of the mattress and may also require taking a few measurements. You'll also need to write up a description and then prepare to respond to individuals as they reach out to claim your old mattress. You probably want to move the mattress to a location in your home that is convenient for pickup as well. This may be close to your front door or in a garage so that anyone coming to pick it up will not need to be in your home long.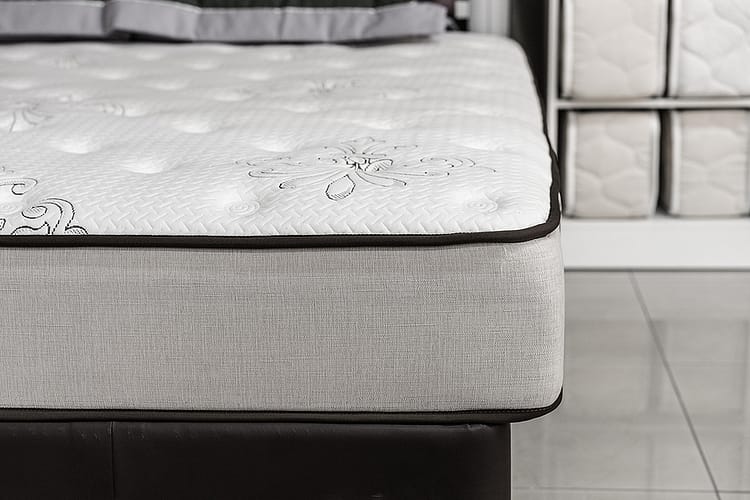 How to Get Rid of an Old Mattress
If your mattress is stained, soiled, old, or otherwise just not fit for others to use it, it's time to throw that mattress away. There are a few options for disposal, some rather simple and others involving more effort.
Move it to the curb for large trash pickup day — If you've got time and space to store that mattress for a while, your local trash collection service may be able to take your old mattress for a low fee or no fee. This is a great option when you have no other items to remove or the mattress is smaller. But if you need it gone quickly or your trash service misses your pickup, you're at their mercy.
Take the mattress to a local landfill or transfer station — You will need a larger vehicle to move a mattress, especially if its a king size. This may require you borrow or rent a truck or van to complete the task. You will also encounter fees at the local landfill. These vary by location and may be up to $100 per mattress in certain transfer stations.
Have a junk removal service to take care of it for you — If you are looking for the most simple option which doesn't require you to lift a finger, Junk Masters is here to help. We are able to remove the mattress from your home, or you can bring it to a more convenient location in your home for us to pick it up. Our services start at $125.
Do you have other items to get rid of like moving boxes or even a hot tub to haul away? Then calling a junk removal service is your best option. Junk Masters always recycles and disposes of materials in a responsible and legal way. We do not support illegal dumping and operate with full insurance and local licensing. We are a family-owned business based in Fishers, Indiana.
If you are located in Fishers, Noblesville, Carmel, Castleton, or Northeast Indianapolis, please contact Junk Masters today for a no-obligation quote at 317-456-2055. You can also send us a description and a few photos via text along with any questions you may have.