Old cans of paint, motor oil, electronics and so much more can build up around the home. Unfortunately, those are also not items that can be thrown in your normal trash can or poured down the drain. Proper disposal of harmful waste keeps the environment and our drinking water safe from harm. But if you have ever tried to get rid of household hazardous waste in Indianapolis, you may have noticed that it requires a bit of planning and a way to transport things.
Residents of Indianapolis and Marion County can visit drop-off sites around the city on select Saturdays each month, throughout the year. And thankfully it is free for most items if you can manage the complete job yourself. In 2020, ToxDrop took in 839,866 pounds of hazardous household waste and 397,656 pounds of electronics scrap items! This is a service of the Indianapolis Department of Public Works.
If you are a resident of Fishers, Carmel, Noblesville, or other areas of Hamilton County, visit our guide for getting rid of household hazardous waste in Hamilton County.
Not able to drive the items away? Junk Masters is here to help. Reach out about your project at 317-456-2055.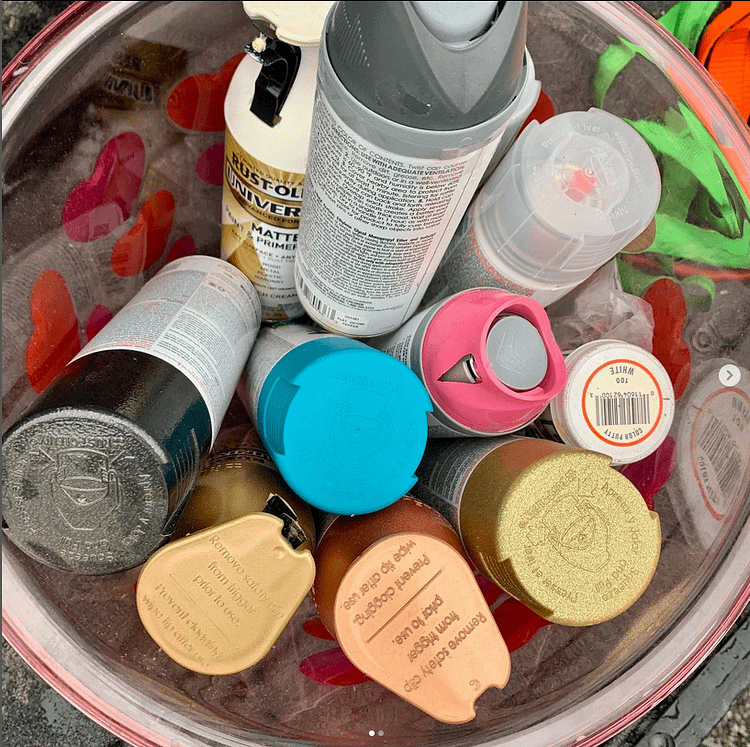 Regular Times and Locations for Household Hazardous Waste in Indianapolis
First Saturday of each month
9 a.m. – 2 p.m.
Traders Point Collection Facility
7550 N. Lafayette Rd.
Second Saturday of each month
9 a.m. – 2 p.m.
Perry Township Government Center
4925 S. Shelby St.
Third Saturday of each month
9 a.m. – 2 p.m.
Indianapolis Metropolitan Police Department Training Facility
9049 E. 10th St.
The drop-off sites are closed on the fourth and fifth Saturday of the month and all major holidays. DO NOT leave waste at the site when it is closed. This is considered illegal dumping and is punishable with fines up to $2,500.
What Can You Get Rid of At Household Hazardous Waste in Indianapolis?
Acceptable household hazardous waste includes the items listed below. You can dispose of 20 gallons of liquid waste or 75 pounds of solid waste per visit. Transport it in plastic crates, cardboard boxes, storage bins, or in other containers that are easy to see through and access. Waste brought in trash bags may not be accepted.
AA and AAA batteries
Adhesives
Aerosol cans
Air fresheners
Ammonia
Bathroom cleaners
Brake fluid
Carpet cleaners
Chlorine bleach
Compact fluorescent light bulbs
Detergents
Electronics (find a list of acceptable electronics here)
Fertilizer
Fire extinguishers
Floor wax
Fluorescent light tubes
Furniture polish
Gasoline
Glue
Herbicides
Insecticides
Lead acid batteries
LED bulbs
Lighter fluid
Elemental mercury
Moth crystals
Nail polish & nail polish remover
Used cooking oil
Used motor oil
Oven cleaner
Paint
Paint stripper
Paint thinner
Pesticides Pool chemicals
Propane tanks (less than 20 lbs)
Rock salt
Stain removers
Thermostats
Thermometers
Wood stains
Wood varnishes
Visit the Indy.gov website for more information: https://www.indy.gov/activity/hazardous-waste-dropoff-sites