If you need to clear out a loved one's estate, you know it can be an emotional and overwhelming task. If you have spent a lot of time in the home, you will undoubtedly be reminded of many moments from the past. With so many personal items to sort through and important decisions to make, it's important to approach the process with care and respect.
Sometimes you are met with a daunting amount of personal items that have been left behind. If it's more than you can manage yourself, that is the perfect time to call in professionals like the team at Junk Masters. We can help you at every step in the process of your estate clean out in Fishers to make it simple and stress free.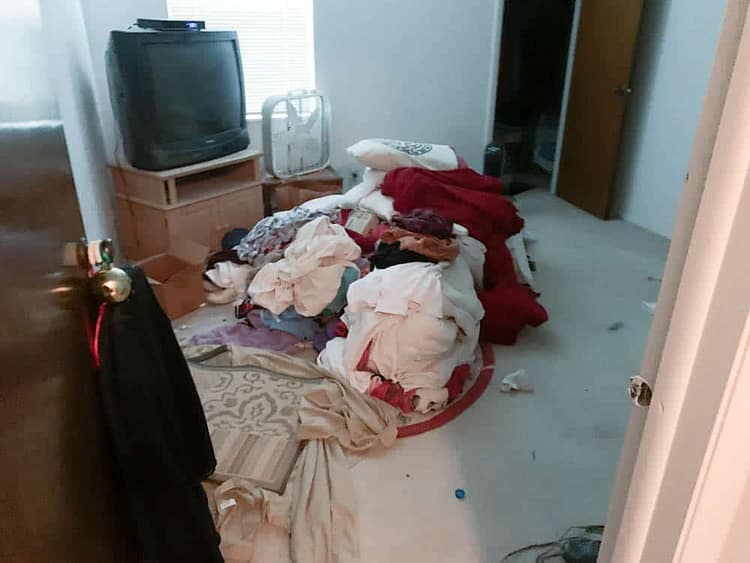 10 Essentials to Keep in Mind During the Estate Clean Out
Below are 10 essential tips to help you navigate the process of a loved one's estate clean out in Fishers:
Prioritize safety
Before you start cleaning out an estate, it's important to prioritize safety and make sure that the property is free from hazardous materials and conditions. Rodent droppings can be very harmful and fleas, roaches or bedbugs should be fumigated before items are removed to prevent their spread.
Contact estate executors or attorneys
If you are dealing with an estate with a will or a probate case, it's important to work with the estate executors or attorneys to make sure that the cleaning process is carried out in accordance with the law. Timeframes may be dictated by the will or probate in some circumstances.
Document the cleaning process
Keeping a detailed record of the cleaning process can be useful for estate executors or family members who need to know what has been disposed of or donated.
Prepare space to sort and store
When you begin going through items, you will need space to set aside things you will keep, things to donate, sell, dispose, etc. If the home is full of items, it will be important to find an easy space to clear first that contains lots of obvious trash or donations which can be dropped off quickly.
Sort through items
Take your time to sort through items during the estate cleanout in Fishers, separating them into categories such as items to donate, items to sell, and items to dispose of.
Handle sentimental items with care
When dealing with sentimental items, such as family heirlooms or personal photographs, take care to handle them with respect and make sure they are stored safely.
Store items securely
Make arrangements to store valuable items securely, such as in a storage unit, until they can be distributed to family members or sold.
Disposal of hazardous materials
If there are hazardous materials in the estate, such as chemicals or electronics, make sure to properly dispose of them to avoid any potential environmental or health hazards. If you are handling an estate cleanout in Fishers, you can learn more about hazardous waste disposal in Hamilton County here. Or click here to learn about monthly toxdrops in Marion County.
Donate items to charities
If there are items in the estate that are in good condition and can be donated, consider donating them to local charities or non-profit organizations. Please always be sure to donate responsibly.
Dispose of items properly
Make sure that all items from the estate clean out in Fishers that are not donated or sold are disposed of properly, either through recycling, reuse, or proper disposal methods.
Need a Helping Hand for Your Estate Clean Out?
Does this list have you feeling overwhelmed? Don't fret! Call Junk Masters to make your problems disappear! Here are a few ways we can help with your estate clean out in Fishers:
Safe and efficient removal of junk and unwanted items: Our team has the experience and equipment needed to safely and efficiently remove all types of junk and unwanted items from the estate, freeing up valuable space and making the property easier to navigate.
Sorting and organization of items: Not sure what you should keep or trash? The pros at Junk Masters have the answers to make the process easier and more organized.
Secure storage of valuable items: Want to get items out of the estate but not sure where they go yet? Our team can arrange for the secure storage of valuable items until they can be distributed to family members or sold.
Donations and recycling: Let us help you determine what is good enough to be donated to local charities or non-profit organizations and where to recycle items that cannot be reused.
Disposal of hazardous materials: We are trained to handle hazardous materials, such as paint, chemicals, and electronics, and can dispose of them in a safe and environmentally responsible manner.
Comprehensive documentation: Our process always includes detailed invoices and photos of the worksite so that you can document what has been removed. Whether you need it for an estate lawyer or to document the cost of the clean out, we have you covered.
Emotional support: Clearing out a loved one's estate can be an emotional and overwhelming task, and the Junk Masters pros are trained to provide support and understanding throughout the process.
Hiring Junk Masters to assist can free up valuable time and energy. And you can be confident that the estate clean-out process will be carried out with care, respect, and professionalism. Reach out at 317-456-2055 to discuss your estate clean out in Fishers or other areas of Central Indiana today.