October is here and winter is just around the corner. We all know it's not always the most fun time of year, especially when the ice and snow arrives. Do you have a garage full of stuff and no place to park your cars? Now is the time to tackle that garage, basement, or even attic to free up space and make sure you can make your garage parking space available before the winter storms hit.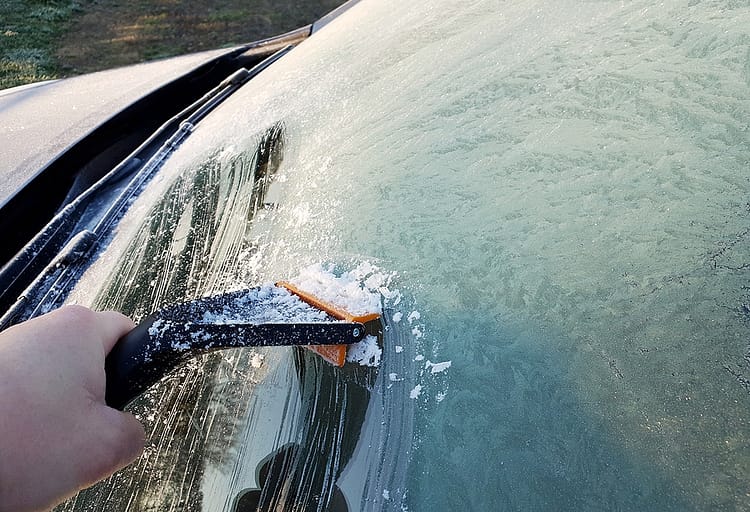 If you've been putting off a few things around the house, like decluttering the garage so your car can fit inside, there is no better time than now to get around to it! Although it may not be your favorite thing to do, it doesn't have to be a painful process. Junk Masters is here to help you get rid of all the excess stuff that you don't know what to do with. From donation piles and old furniture to yard debris, now is the time to take action before everything is frozen in place.
Boxes – Whether you have too many boxes from online purchases, a recent interior design project, or a move, cardboard can quickly pile up to become a heaping mess. Break down your boxes so they can be thrown away easily in your recycle bin.
Old and broken electronics -Whether large or small, old TVs, vacuum cleaners, and inefficient appliances don't need to live in your garage or basement permanently. These items can often be recycled with local partners who will put them to good use.
Summer clothing and swimwear – With temperatures rapidly dropping, now is the time to review your closet to see what you may not have worn all year. If it no longer fits, you don't like how it looks on, or you can't remember why you bought it, let go of it.
Fall clothing and winter coats – Since you're bringing these clothes out now, it's a great idea to review what still fits, what you like to wear, and what you still see yourself wearing.
Dead plants and yard debris – Yard debris is terrible for your grass and the longer it lays, the browner it will get. So now is a great time to get rid of it. Have dead wood around? Dead wood piles are a great place for bugs to live and if you have a lot of limbs, brush, or other wood piled up, you may find yourself with more rodents or insects than you'd like visiting on a regular basis.
Toys and games – Although the cold season is a great time to play indoors, if your kids have not touched those playthings in more than 6 months, it's a great idea to do a purge.
Summer gear – It's time to review those pool items, camping gear, old grills, outdoor toys, and seasonal decor to identify what you no longer want or need. Whether the items are broken, old, or just no longer wanted by your family, there's no reason to let them sit and gather dust (or snow!)
Office. craft, and school supplies – Check all your supplies like glue sticks, markers and pens for dead items, and look at papers, folders and ribbon for things you know you'll never need. Think about what you can actually use and need, then get rid of the rest.
Guest room – The holidays often lead to house guests, so if you've been using your guest room for extra storage or piling things on the bed, take a moment to filter through everything. If you haven't needed an item in 6 months or more, and it's not a seasonal decoration, you probably can just let go of it.
How do you get rid of things?
Once you've figured out what you are going to get rid of, you have a few options for getting these things out of your house. It's recommended that you get them out as quickly as possible so you can enjoy all that free space.
Sell them – Are they in great shape? Depending on your time frame for return, you can try selling you items via online sites like ebay or Facebook Marketplace, or take them to a local consignment or auction business. The amount of many you get will vary with each of these items, but so will the amount of time and research you'll need to do to properly value items yourself, write descriptions, and take photos.
Donate them – If items are still in good shape but you don't want to hassle with selling them, donation is a great option. Find a local charity in your area where you can drop items off, or work with a local junk removal company like Junk Masters
Trash them – If you've just got a few items, you can put them in your regular trash bin for pickup. If they are larger, your local trash service may also offer special pickup services to remove items that you leave curbside. When your junk pile is very large, you may want to take items to your local landfill in a truck, get a dumpster, or call a local junk removal service in your area (like Junk Masters) to quickly and efficiently remove the items. The latter is especially helpful if you do not have the ability or desire to move the items yourself.
What are your ready to part with? Junk Masters offers full-service junk removal and is here to help you empty that garage quickly so you don't have to worry about that harsh winter weather. Don't get left out in the cold – call or text us at 317-456-2055 or submit a quote request online.