Is downsizing and decluttering on your list of things to do in 2023?! If so, we hope you'll join us on Wednesday, February 22, 2023, as CEO of Junk Masters, Tiffany Muehlbauer, shares her tips and insider secrets about how and where to get rid of things around Indianapolis and the surrounding areas. She will be joining several other downsizing experts as they all provide insights as you start downsizing in Indianapolis.
Downsizing is a huge challenge, especially if you have been living in your home for several decades. Stuff wanders into your life on a regular basis – and if you don't commit to purging and decluttering routinely, things add up! Tiffany will discuss the best way to sell, donate, and recycle the items you no longer want, and discuss the pros and cons of the options provided. As a decluttering and junk removal expert, she knows first hand just how much stuff can be accumulated in a home. And things like books, clothing, and paperwork can really add up!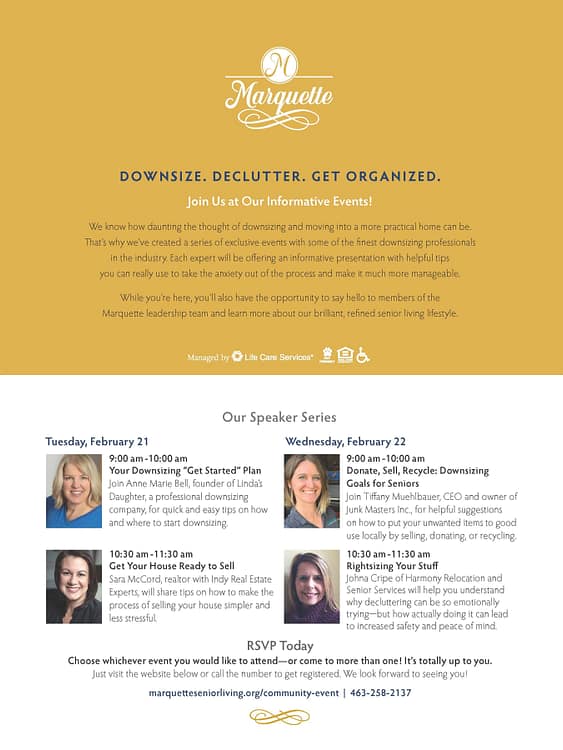 The downsizing event will be held at Marquette Senior Living and four informative events full of practical downsizing how-tos will be presented.