Thanks to everyone who as able to attend the Donate, Recycle, Sell presentation at Marquette Senior Living in Indianapolis earlier this week and many thanks again to everyone at Marquette for organizing it.
I really enjoyed presenting to the group about one of my favorite subjects (how to get rid of stuff) and speaking with so many people from the community. I was also really excited to be the most requested presenter and we had a full room, even with the less than desirable rainy weather! I guess that's a clear sign that everyone has junk to get rid of!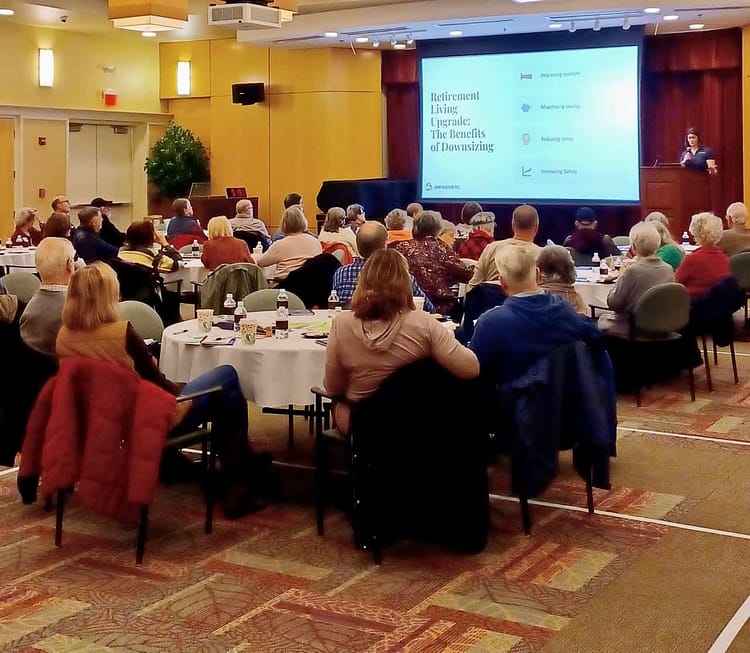 Here are links to some of the information provided during the event:
If you attended the event and are planning to downsize in 2023, we look forward to hearing from you. All attendees will receive a 10% discount on services and free estimates are available throughout Hamilton County and Indianapolis.
Reach out to Tiffany at 317-456-2055 with any questions you may have.