Local trash service let you down? Cancelled pick-ups are the worst! You don't want your trash laying out, getting rained on, or having to haul it inside again. Are you expecting company before Christmas and worried what the neighbors will think? Don't let an old mattress or some discarded furniture on your curb ruin your mood – let Junk Masters take care of it for you!
Our client in Noblesville had this mattress and box spring waiting curbside for pickup. He placed it outside the evening before his scheduled pickup with his local waste company but for some reason his pickup was skipped. When he spoke to the waste removal company, they told him it would be two weeks before they could reschedule his appoint. What a disappointment – especially because his family is expecting guests over the Christmas holidays.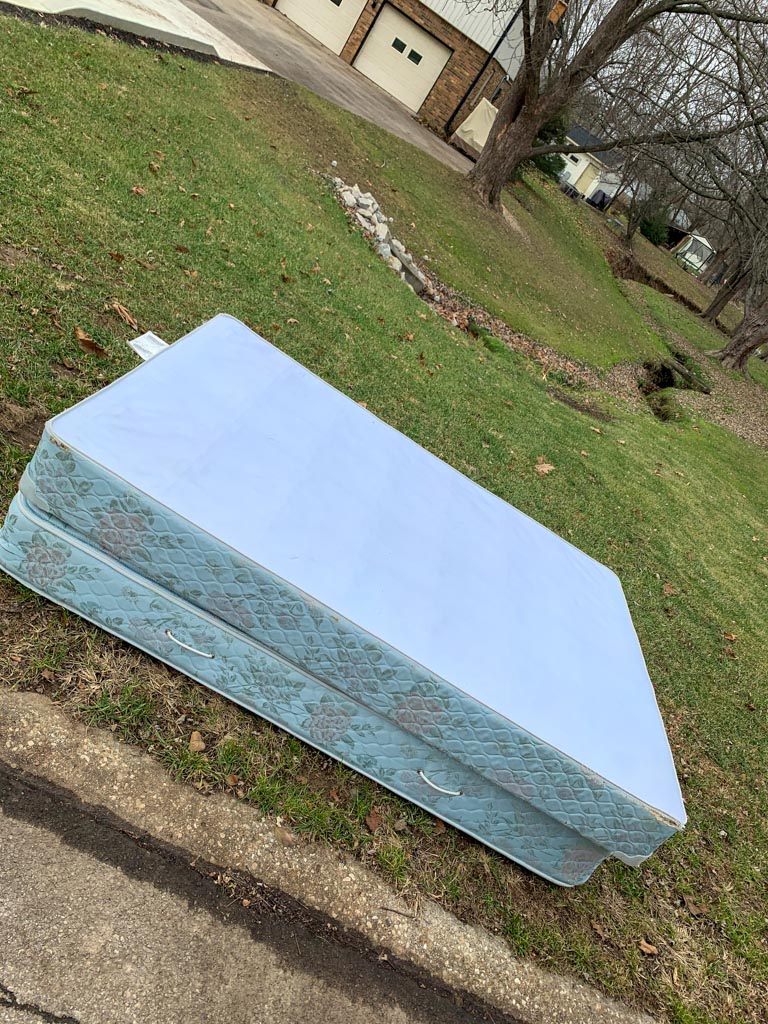 This client called Junk Masters to take advantage of our mattress removal services in Noblesville and we were able to remove it for him on the same day! We had it loaded up and that curb sparkling clean in minutes.
Don't want your odds and ends sitting around during the holidays? Get rid of it! Break items down so they can fit into your trash can or check with your local waste removal company to see when your next large trash pickup day is. Make sure to find out if you need to register your large items, if there is a limit, and what the additional fees may be.
Should you need a helping hand, Junk Masters is just one call, text, or email away. Reach out at 317-456-2055 for a free estimate. No contact services available.

Junk Masters is based in Fishers, Indiana, and services the surrounding areas of Noblesville, Carmel, Zionsville, Pendleton, Anderson, Cicero, Westfileld, McCordsville, NE Indianapolis, and surrounding areas.