Are you planning on moving soon? It's a big life moment and it can cause a lot of stress if you are not prepared for what lays ahead. If you are downsizing, you have an even larger challenge to conquer! Not only do you need to pack, but you have to get rid of so much.
Don't give up hope, though! You can make it through, especially with the following tips!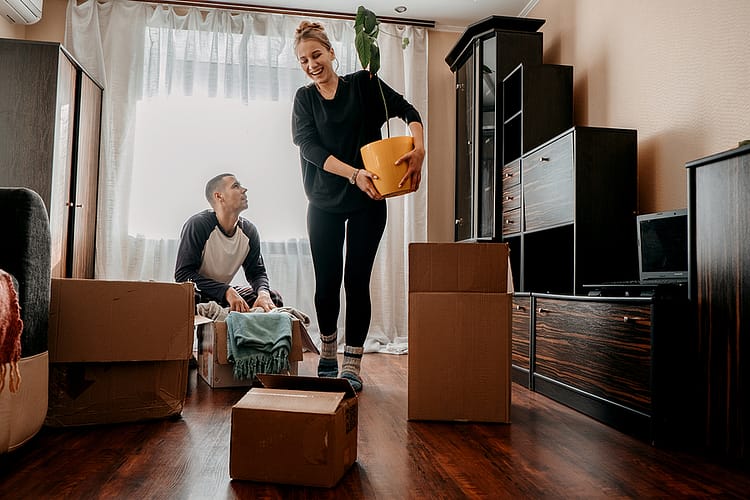 Give yourself as much time as possible. It seems logical enough, but if you are considering a move any time in the future, NOW is the time to get started with decluttering and deciding what is important enough to move. If you haven't moved in a long time (20 years or more), it's possible that you will have many outdated items in your home, from medications to office products to electronics. These can be taken to local recycling partners or may be able to be thrown away in your local trash. Or you may want to call in assistance like a decluttering pro or a junk removal company like Junk Masters.
Declutter before you pack. Have you ever done a huge purge of stuff and just felt better afterwards? Having less causes lower amounts of stress. You don't need to worry about organizing it, knowing where it is, or when you'll next use it. If you can't remember the last time you wore something or used it, you definitely don't need it. The less you move, the lower you moving bill also. You pay for every box you move, either with the moving company or when you move it yourself. Make sure what you're moving matters.
Inventory the contents of your boxes. If you are packing long-term or doing a big move, keeping an inventory of the contents of your moving boxes can be a lifesaver. You may want to do this with paper lists, lists in your favorite app that can be searched, or via photos of the contents of each box. Number boxes and mark them with a few important items as well to keep track of items important to you and your family.
Fill in the gaps in your boxes. When boxes are flipped upside down, nothing inside should move around. If you are using a moving company, you want to be extra sure that boxes are fully packed and do not have big air pockets. Things get shifted and placed weirdly during moves and you don't want everything moving around inside, causing damage.
Plan services and reservations ahead of time. Think about the utility services you will need to set up and reserve. Make sure that you can get the movers on the day you need, get all your trash out and home clean, and also get things like internet and electricity switched over for a smooth transition.
Pack in stages. Moving your home can be a huge task, so start with items that you know you won't need often before your move like books, DVDs, off-season clothes and so on. This also allows you time to consider what you don't need anymore or won't have space for in your new home as you go. (Declutter, declutter, declutter!)
Back up files and pack important documents. There are certain items you always want to keep track of, so you can keep a small box on-the-ready during the moving process that helps you keep those items in sight all the time. Checkbooks, contracts, identification documents, and other similar important documents should all go in there for you to move personally.
Hopefully these 7 tips will get you well on your way to a happy and easy move. If you need assistance getting rid of unwanted furniture, e-waste, trash, or more, Junk Masters is here to help. We provide junk removal services in Fishers, Carmel, Noblesville, Pendleton, Anderson, and surrounding areas in Indiana. Call or text 317-456-2055 with details about your project to get started today.